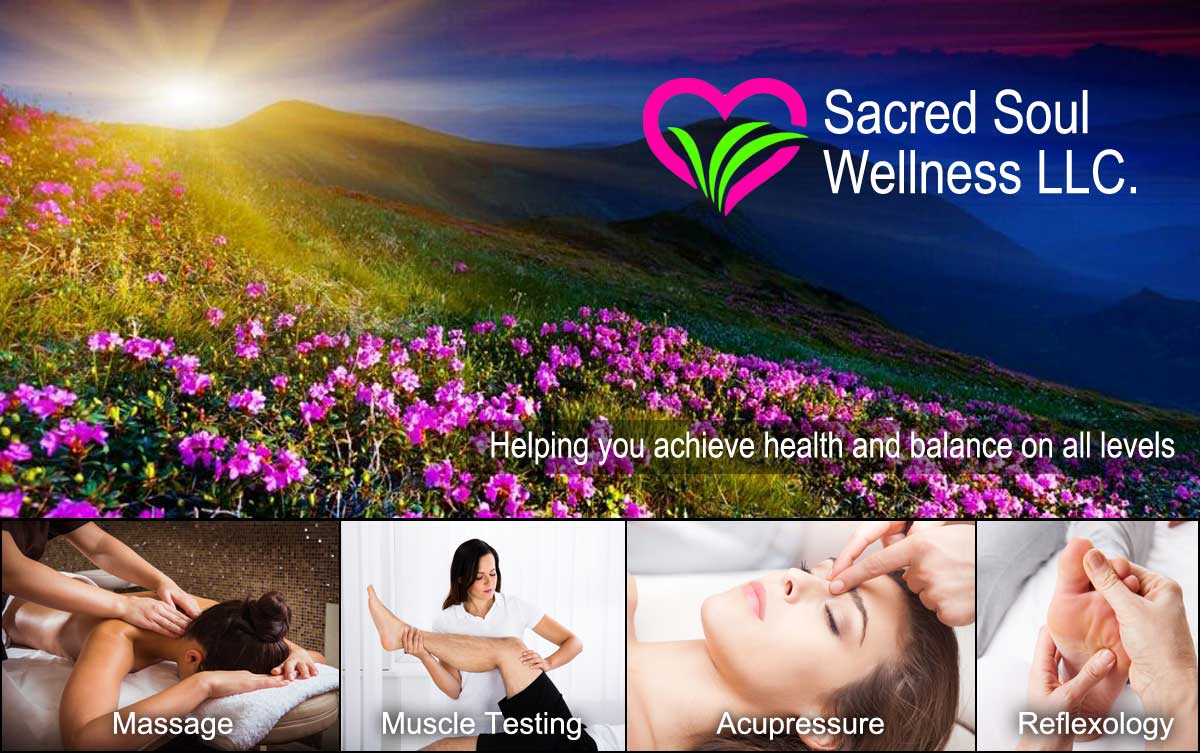 Welcome to Sacred Soul Wellness!
It is my focus to help you feel better through releasing pain, trauma, residual stress, anxiety and overall tension from the body.
The root of all health related problems can be traced to blockages in energy whether from an injury, trauma, emotions, stress, and other factors that may influence health such as diet, environment, and lifestyle.  Blockages in the body or (tension), prevents the energy from circulating freely inside your body which may lead to various emotional or physical imbalances.
Blockages in the energy flow in the body may show up as:
Back Pain
Neck Pain
Headaches
Shoulder Pain
Sciatica Pain
Pain in any part of the body
Shallow Breathing
Restrictive Movements
Continued Pain Patterns
Here at Sacred Soul Wellness we address all pain issues including muscular pain and the deeper energy imbalances that may be factor.
Through the use of Therapeutic Massage, Acupressure, Muscle Testing, and Reflexology to support the physical body, the mind, and the Spirit for a total body rejuvenation experience!
Benefits of Receiving Massage and other modalities:

Decreased Pain or no Pain
Decrease in Muscle Tension
Greater Sense of Well-Being
Feeling More Energetic Physically
Feeling More Flexible In The Body
Areas That May Have Felt Asleep Are Re-Awakened and Integrated
Old Pain Patterns May Be Resolved Sooner With Continued Treatments
Preventive, natural healthcare including the mind, body, and spirit will be the new road for the journey of the Soul.